Anckar Stamina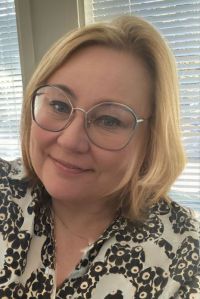 Reija Anckar
PhD (Econ.), MA, eMBA Reija Anckar has worked as director for degree programs in business, tourism, sales and visual marketing, and Aviation Business at Haaga-Helia. She has been responsible for university campus, its development, communication, and marketing. Reija Anckar has led big teams, renewed organizations, created modern educational concepts, and exported them abroad.

Reija Anckar became MA at the University of Turku in Finland and studied Finnish language, Russian language and literature, and communication. Later she studied adult pedagogics, got the teacher training and took the examination of educational administration. She made her doctoral degree at the Business School of the University of Jyväskylä in Finland. She has published several conference papers and recensions on entrepreneurship, digital entrepreneurship, immigrant entrepreneurship, narrative approach, sales, service, region development, and anticipation of education.

Reija Anckar's certified special competences are leadership, business coaching, development and export of education, teacher training, entrepreneurship, communication, and languages. She works in Finnish, Swedish, English, and Russian.